About Me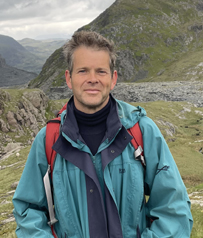 Hi, my name's Dave Watkins. My core business philosophy and the main reason for the success of my houseshare properties is the importance of allowing my tenants to choose what they want and most importantly who they want to live with. I've had the pleasure of seeing many good friendships develop in my houses over the years and I'm happy to have been a part of that process.
At a personal level some of my best friends are from my houseshare days. I'm a firm believer in sharing with people of diverse cultural backgrounds. When you have fun and laugh with a housemate, whatever your racial, cultural or religious differences are, you realise how much we all have in common and how much the people of the world share similar aspirations and feelings.
Houseshare at it's best is far more than just a room in a house to sleep in. For many people it's the chance to broaden their social horizons which can be very important if you've just arrived in a new city to start a new job or course or have had a big change to your life such as a relationship separation.

So if you contact me, the chances are I'll want to know a bit about you as a person to ensure you're likely to be compatible with the housemates of the house you are interested in so to be fair here's a bit about me:
I come from Cardiff originally though I later went to school in England when my parents worked abroad. I spent my gap year in Washington DC working as a cycle courier before entering Oxford University to study Fine Art.

In my early 20s I spent a number of years playing the guitar in a couple of bands (Chicago Blues, Soul/Funk and R&B).

I also spent a year teaching English in France followed by a year managing the recording studio/music facility of a local youth centre in Cardiff run for disadvantaged members of the community.

I then went on to gain a Diploma in Business Administration from Cardiff University before entering a career in sales working for a Xerox concessionaire in London.

In 1999 I stopped working in sales and decided to leave London, move back to Cardiff and begin renovating and letting out terraced houses in the city centre.
Being a landlord is just one part of my life.

When I'm not managing my properties or looking after my kids, apart from music, I like, walking in the beautifuly countryside of Wales, reading, swimming, and watching a good film.

Oh...and as most of my tenants know I also ABSOLUTELY LOVE surfing so don't expect me to be there fixing your washing machine when a good swell hits the coast of South Wales :)